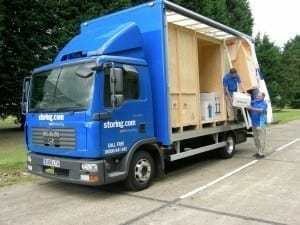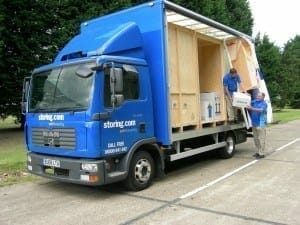 Storing.com is a family business founded in 1999 after detailed research into the ideal service for self storage and managed storage space. Backed up by twenty years' experience running a large storage and distribution company and working to the high demands of the supply chain this research indicated that customers want a secure storage facility at a reasonable cost with the option to have their items collected and/or delivered.
Our storage facilities are easily accessible from London, with a daily collection and delivery service by our own trucks and fully trained 2-man team, if required, from London and surrounding areas. Our secure, satellite-tracked vehicles transport your belongings from your home or office directly to our high security storage facilities for a hassle-free solution to your storage needs.
Our great customer feedback and high levels of repeat business show we've achieved our goal of giving customers much more than just a low-cost self-storage unit – we provide a complete, managed storage solution, with great value and great service all rolled into one.
We hope you will try our service and discover for yourself the Storing.com difference – why not give us a call on 08000 641 642 to find out more about the hassle-free alternative to self-storage. We'd be very happy to talk to you about your storage requirements.