Find out about Wimbledon, and the various aspects of living here. Discover where it all began, along with tips on travel, schools and other important tips for moving to Wimbledon.
Most people know about the area due to the annual sporting event that is the famous tennis tournament. However, tennis isn't all that makes the area an amazing place to visit, and to live. It has two desirable sections (the village and the town) each with their own unique architecture and feel. In both areas you can find eateries, pubs, bars, shops and sports and leisure facilities. It is a leafy, relaxed suburb ideal for people who want to live in easy travelling distance of key parts of London, all whilst enjoying a 'country style' pace of life.
If you're looking to move to Wimbledon, this guide will help get you started with key tips and information you need for a low-stress move to this gorgeous part of London: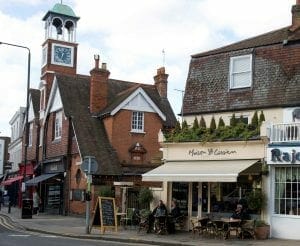 The History Of Wimbledon
Wimbledon is a well-known village within London that is often thought of as the 'perfect British village'. It is beautiful, has gorgeous unique shops and stunning period architecture. What's not to love? For this reason, it isn't any surprise that the area is very wealthy and attracts buyers with enough money to get a piece of this famous haven.
Wimbledon hasn't always been this way though, and has a really interesting history. In the very beginning Wimbledon was part of the Manor of Mortlake and the ownership of Wimbledon changed between many different people until a royal fallout, which resulted in the Manor if Wimbledon becoming the property of the crown. That was until Henry the 8th began his reign and then Thomas Cromwell took over ownership.
When Thomas Cromwell was executed around 1540, the land went back to the crown until Catherine Parr (the last wife of Henry the 8th) was gifted the area until her death 8 years later when the manor went back to the crown again.
It changed various royal hands until the Cecil Family were gifted the land in 1588 and began to construct Wimbledon Palace, a new manor house and some beautiful, formal landscaped gardens.
It remained in the hands of the Cecil Family until it was purchased by a wealthy developer in 1638 who developed the land and then every owner who took it on thereafter continued to develop the land, as other properties were developed around it and richer residents were drawn to its close proximity to London.
Various shops and buildings were added, until eventually there was a school of art, cinema and theatre along with some Turkish baths. The area continued to grow and flourish, into the gorgeous area that it is today. Unlike some areas of London with more difficult histories, Wimbledon has always been a well-established, peaceful and higher grade part of London.
House Types/ Prices In Wimbledon
The architecture in Wimbledon varies greatly, so there's a wide choice of different property styles to choose from. The town is predominantly Victorian properties whereas the Village is a real mix of cottages, houses from various periods and modern builds.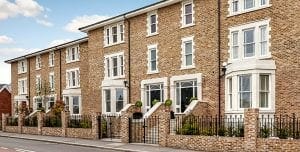 The most modern roads are currently Lancaster, Highbury, Burghley and Marryat. Residents tend to vary greatly too between young professionals, retirees looking for a peaceful retirement, young families and even city workers and business owners looking for breathing space away from the buzz of inner London.
In terms of your spending, you will find that the most expensive part of Wimbledon tends to be in the village where the biggest, most beautiful properties are. However, there are lots of reasonably priced new developments depending on what you want. Big detached houses have been built around Wimbledon Hill Park which cost upwards of £1 million, and on the Northern outskirts of Wimbledon flats can be had starting at around £430,000.
If you are looking to buy your average property price is £700,000 with the average house costing £1.1 million and the average flat costing around £525,000.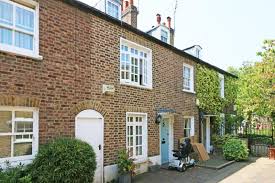 The Wimbledon Effect
Wimbledon is less than 20 minutes on the train to London and it has a lot of great things going for it in general, but it is important to be aware of the tennis when you buy. Having a house in close proximity to the tennis could cause you to have to pay more. However, you could easily make money back, in lots of ways. Residents commonly rent their home out for significant sums to visitors willing to pay big bucks to be close to the action. Even renting out your driveway could bring you in extra cash during the tournament, so it is worth being aware of how the tennis will affect your property price, and your potential for making money. There's also the fact that July becomes very, very busy so, it will have some sort of effect on your life there, a bit like moving to a coastal town that gets busy in high season.
Jobs/ Economy In Wimbledon
Wimbledon holds plenty of top headquarters such as Zipcar, Ipsotek and United Response because of its close proximity to Central london. These businesses generate jobs in the local area.
The Wimbledon tennis tournament also brings plenty of employment and business opportunities throughout the year although the month of July is the busiest. Other notable industries are retail and personal service industries for more wealthy families in the area.
Things To Do In Wimbledon
Wimbledon is less than 20 minutes on the train into Central London so, anything in London you can get to and enjoy. All the restaurants, landmarks, bars, pubs, attractions and the endless other things that London has to offer are all easily within your reach. The excellent transport options mean you can easily travel to other cities or local areas for activities as well.
If you are looking to stay in Wimbledon for something to do, avoiding transport costs and keeping it local, there are plenty of options for you too.
Food & Drink
There are numerous lovely places to eat and drink in Wimbledon. All within different budgets, tastes and styles so there will always be something to suit.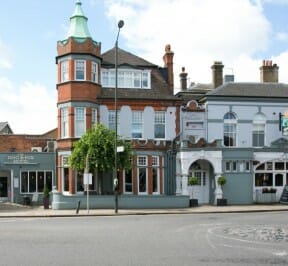 Kaldi Coffee
Kaldi coffee is a really great gem in Wimbledon because it isn't a chain, so a lot more care has gone into the quality of the coffee, as well as the delicious cakes and sandwiches on offer here.
The Ivy Cafe
The Ivy Cafe is just beautiful inside and makes for a wonderful brunch date with a friend, or even a new beau. The food is exquisite with options like the honeycomb chocolate bomb with vanilla foam, or the exceptional crispy duck salad.
The Crooked Billet
A true British pub with delicious pub food and incredibly friendly staff. A gorgeous place for a drink outside in summer, and ideal if you want to watch Wimbledon for the cost of a pint or two as they broadcast the whole thing on big screens throughout July.
Hemingways
Hemingways should be your choice of venue if you want beautiful cocktails. It serves all the classics along with various well designed fusions, all in the setting of a modern and attractive bar.
Hotel Du Vin
This stunning place offers a wonderful menu of French cuisine, all with an amazing view and excellent service.
The Giggling Squid
A cool Thai restaurant, The Giggling Squid offers fresh, modern Thai cuisine that is far too moreish.
The White Onion
Delicious French cuisine for the sort of evening where you want to get dressed up for dinner. The food is fancy but also very tasty, and worth the extra money if you love classics with a modern twist.
Spas
There is only really one notable spa experience in Wimbledon, and that is the spa experience at Wimbledon Leisure Centre. The amenities are incredibly luxurious, clean and most importantly – relaxing. There is a relaxation area, a jacuzzi, a pool, sauna and steam rooms and various other areas to enjoy. Not to mention various spa treatments and if you're brave, an ice bucket to invigorate your muscles.
If you do want a specialised massage, Green Touch Spa & Massage is a really good choice, and you're guaranteed blissed out muscles following a treatment.
Arts & Culture
The New Wimbledon Theatre is a great choice for an activity if you love the arts. There are performances on all through the year and often cutting edge theatre is commissioned, ensuring a truly modern and memorable experience every visit.
If you want an even more unique experience, then Wat Buddhapadipa is a really great place to visit. You can walk around the beautifully serene grounds and gardens and around the lake, and the temple is open to look around as well. Even if meditation isn't your thing, you're sure to feel enlightened in some way when you leave this hidden gem.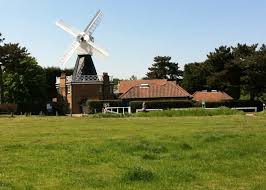 Landmarks
The huge windmill on Wimbledon Common is a bit of a 'must-see' if you are new to the area. It is very pretty and attached to a small museum you can look around.
Activities
You can do a Wimbledon Lawn Tennis Museum & Tour where you can learn all about the event that has made Wimbledon such a famous place. Even if you don't love tennis, you will enjoy the experience because there are so many amazing facts, figures and you learn about the event itself.
If you want something a bit more 'action-packed' then the Mystery Cube is a really good option. You have to figure out all the controls and clues in different spaces in order to escape and 'survive' your conundrum.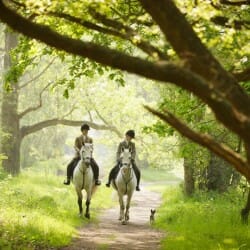 For even more action, the Wimbledon Village Stables is a great option for adults (it is an adult only stables) and you can have private one-on-one lessons, take part in group lessons, or enjoy some of the great events they hold through the year, such as the famous annual BBQ.
Schools/ Education In Wimbledon
There are plenty of private and state schools in Wimbledon all with good Ofsted scores or higher. Because of the location of Wimbledon, it is within easy reach of most of the excellent schools across London.
Transport In Wimbledon
The transport in Wimbledon is excellent and provides excellent links into London and the rest of the UK. Wimbledon station alone allows interchange between Tramlink, the London Underground and Main Line Rail.
Wimbledon Chase Railway Station is served by Thameslink trains on the Sutton Loop line, and Raynes Park Railway Station is served by South Western Railway. For London Underground, Wimbledon Park Tube station is served by the District Line and South Wimbledon Tube Station is served by the Northern Line. So you have lots of options to choose from and plenty of easy links to London and the rest of the UK.
There are also bus routes and excellent road links to major motorways. Cycling is also a popular mode of transport because of the amazing open spaces and green routes.
Moving To Wimbledon Tips
The most important thing to remember when planning your move to Wimbledon is to avoid moving in July. Ask any local resident and they will tell you doing anything in July is difficult, even normal day to day activities, let alone moving house.
Because of this disruption in pretty much everything, summer then becomes more manic for property and house moving in the area. So it is recommended you plan your move well in advance. This gives you time to scout out the best help, and to visit anywhere you need to in advance.
Moving To Wimbledon Is A Great Choice For Lovers Of Leafy Suburban Life
As long as you plan your move to Wimbledon well (and not in July), you will have as low-stress, efficient a house move as is possible.
With gorgeous architecture, period properties, amazing outdoor spaces, quaint shops, great pubs and restaurants; and within close proximity of central London, moving to Wimbledon is an excellent idea.